Our Newest Chapter at TCU
January 12, 2018
Category: News
On December 1st, we initiated a new chapter of Sigma Phi Lambda at TCU!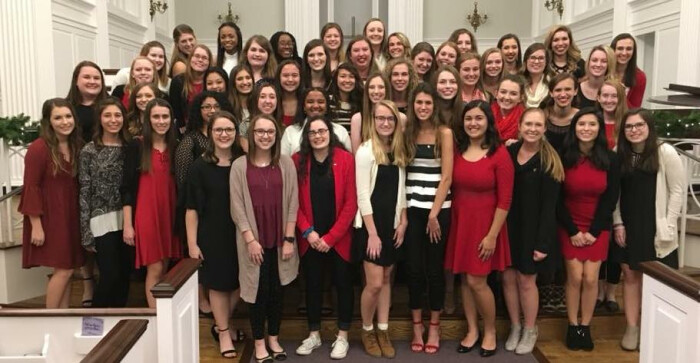 We are so excited to announce our newest chapter of Phi Lamb at TCU! The founders and charter members are women who are excited about drawing closer to Christ and closer to one another in this new sisterhood. Many members were part of another Christian sorority, but they longed to be a part of a national Christian sorority with a greater presence. We are so thankful that the Lord led them to Phi Lamb.
We had a wonderful time initiating them in December, and shout out to UNT and SMU leaders and local alumnae for helping to welcome them to our sisterhood!