Ways to Get Involved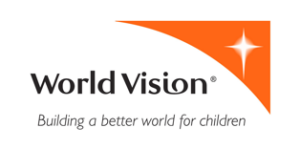 Team World Vision
Use any organized athletic event or personal athletic endeavor (like running a marathon or climbing a mountain) as a way to raise funds for World Vision project. Join the Sigma Phi Lambda team for #WV6KforWater on May 20, 2023. Register here.
For about $1 per day, you can help provide children in need with life-saving basics like: clean water, nutritious food, healthcare, education, and more.
Women of Vision
Address the needs of impoverished and oppressed women and children around the world by establishing or joining a Women of Vision chapter in your area, raising funds and building lasting relationships.
Gift Catalog
Individuals or groups can be a part of World Vision's work by raising funds to purchase life-changing items from the Gift Catalog or through a group gift.
Assemble Kits
Purchasing essential supplies and assembling kits as a team is an empowering way for churches, corporations or schools to work together and make a tangible difference for those in need.
Knit for Kids
Knit or crochet sweaters to donate, and help bring warmth and comfort to children in need. Download a free pattern.